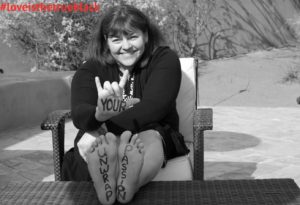 Are you waking up on Monday mornings and dreading the week?
Are you living for weekends?
Are you waiting for "Someday" so you can do the things you really want to do?
Are you searching for more joy, more adventure, more contentment, more (insert your word here)?
Is this you?
I've been there.
I was fortunate–at the age of 44, I rediscovered a long-buried passion. In the process, I started studying this thing called "passion." I learned the principles for a passionate life and now I help others create the lives they truly want.
As a Certified Passion Test Facilitator, I help people unwrap their passions at any age. If you're skeptical about the age stuff, I get it. I often hear the excuse, "Well, I'm too old…"
I can help you change that mindset and create a life you're passionate about.
After all, wouldn't it be fun to wake up each morning and look forward to your day?
Sign up here for a complimentary 30-minute Passion Session to begin to create the life you truly want:
P.S. If you're not quite ready to leap into a passionate life, learn how other's have done it: Unwrapping Your Passion
"Karen lit a fire in me that I thought had been extinguished. And she was so fluid, concise and compassionately direct. I highly recommend Karen for the positive shift in your life. She is a gifted and talented coach."
~Linda McCarrin
"I have found Karen to be highly competent and knowledgeable. Karen is a true leader who is always one step ahead of the curve. She likes a challenge because it allows her to show her exceptional people skills. It has been an absolute pleasure to know Karen and I look forward to a long-lasting friendship with her. What I have learned from Karen each time I have spent time with her, will undoubtedly make me better in the years ahead. I can only show my gratitude to her by paying it forward to yet another person in need." 
~Lynn Lionhood