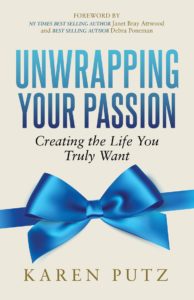 Are you hitting the snooze button twenty times in a row on the days you have to get up for work?
Do you feel like you've settled into a ho-hum routine?
Are you looking for "more," but you're not sure what "more" is?
I get it.
I've experienced all of that. I woke up on my 44th birthday feeling old, and wondering if the best years of my life were over with.
I was fortunate. I rediscovered a long-buried passion and created a whole new, different life. In the process, I talked to over 200 people about the topic of "passion." I put all of the lessons about passion into my new book, "Unwrapping Your Passion."
Want a sneak peak? Download the first chapter here!
Download your free chapter now
Or grab a copy at one of these bookstores:






Here's what others are saying about "Unwrapping Your Passion":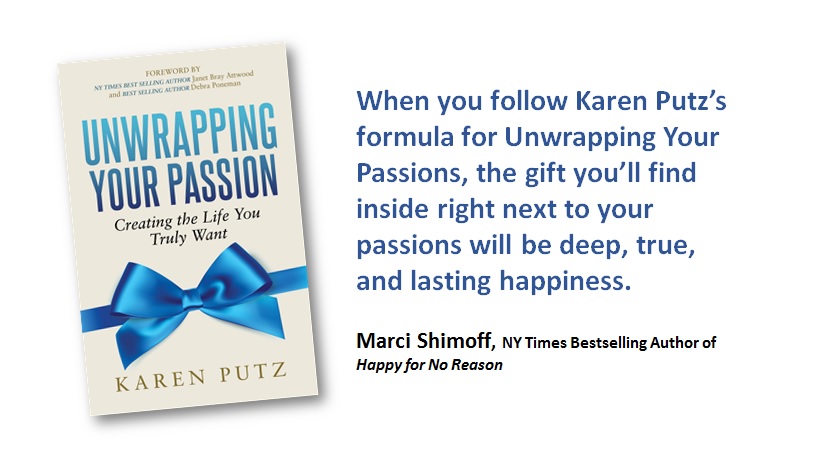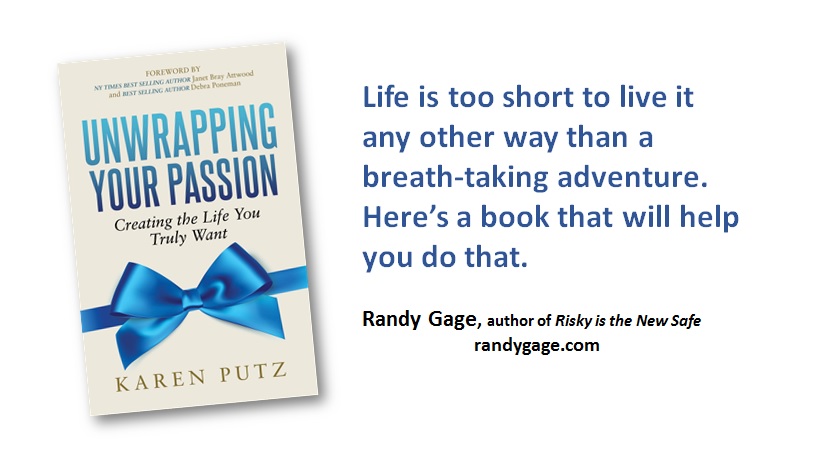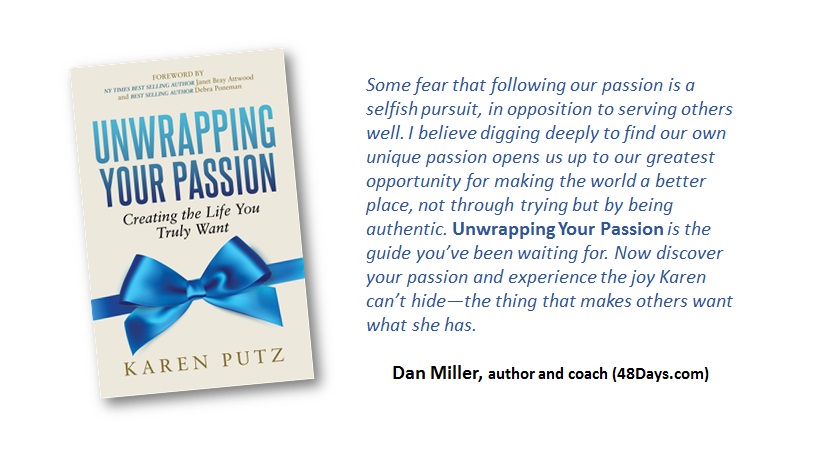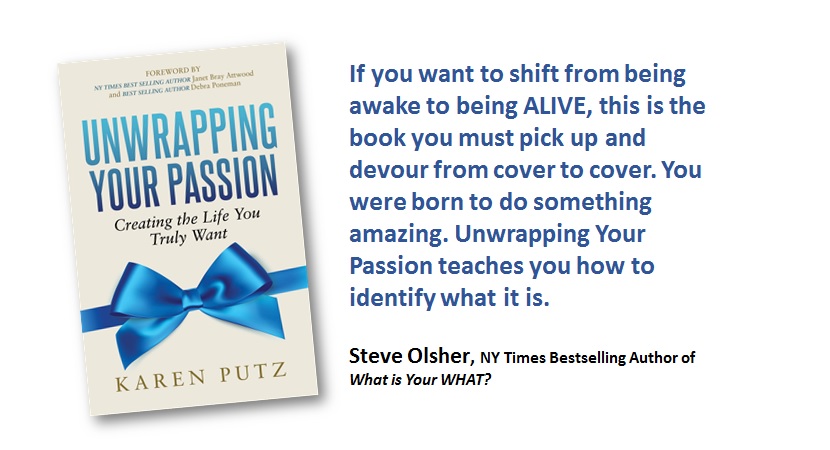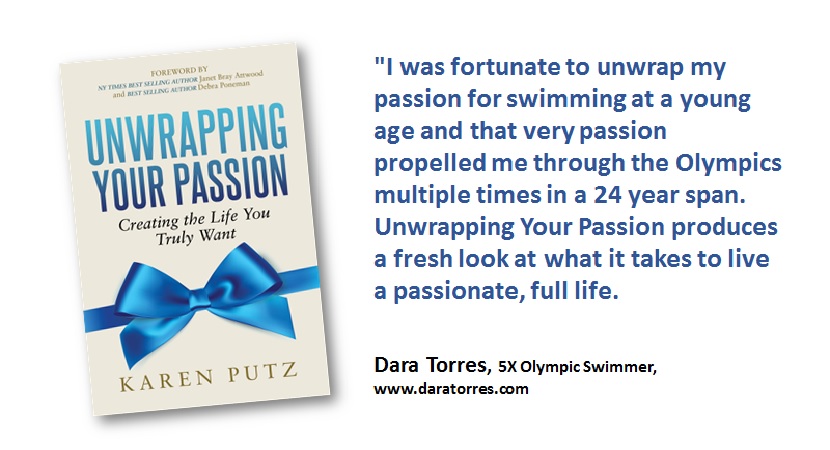 They say timing is everything and this book sure came into my life at just the right time! I was recently divorced and was not feeling good about where I was in life. My good friend, Karen Putz gave me her book, Unwrapping Your Passion. 
After reading the first few chapters, my passion for dancing was rediscovered. I had not been dancing in years. I was out of practice, had no dance partner and not sure where to begin. Unwrapping Your Passion inspired me to think about how I felt free and uninhibited and full of life while dancing. I got excited just thinking about those feelings.
Then, out of nowhere, I received a message on LinkedIn requesting a connection from a former dance partner I had 15 years ago! It was as if the universe had read my mind and provided me with my desire! Bill and I reconnected and have been dancing every weekend since.
I highly recommend reading this book and Unwrapping Your Passion!!
~Edie Iles