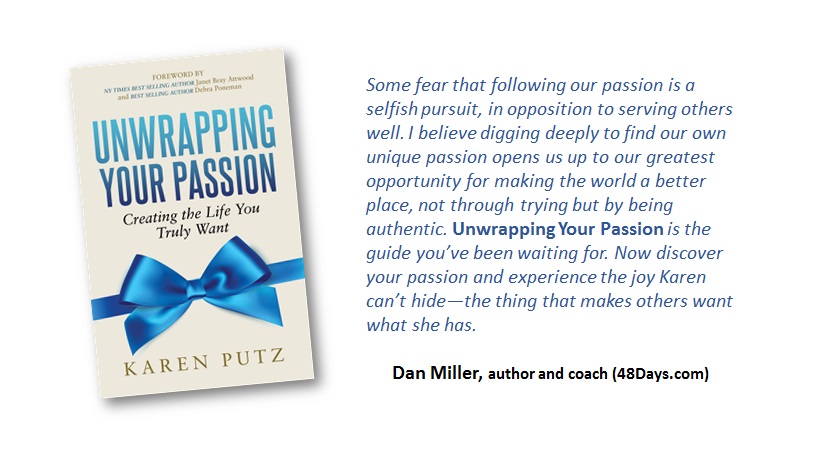 Psssst…
I've got a new book coming out in July 2017.
You'll like this one. It's about…passion.
How to unwrap your passion and create the life you truly want.
I spent the last several years asking a lot of people about passion. I took all the lessons I learned and put them in this book. It was a lot of FUN to write this one, because when you interview passionate people about the stuff that lights them up, drives them forward, or allows them to savor life–you get all kinds of really cool answers and life lessons.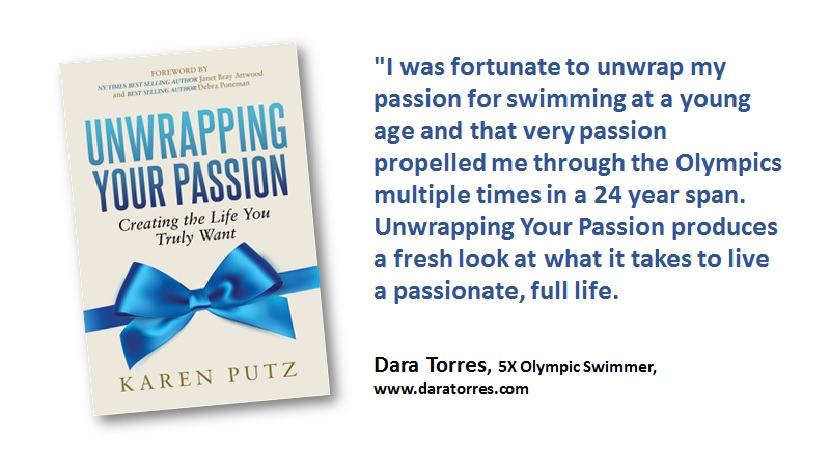 If you want to be among the first to know when the book is released, sign up here:
Yes, let me in on this passion stuff! 
Your passion matters.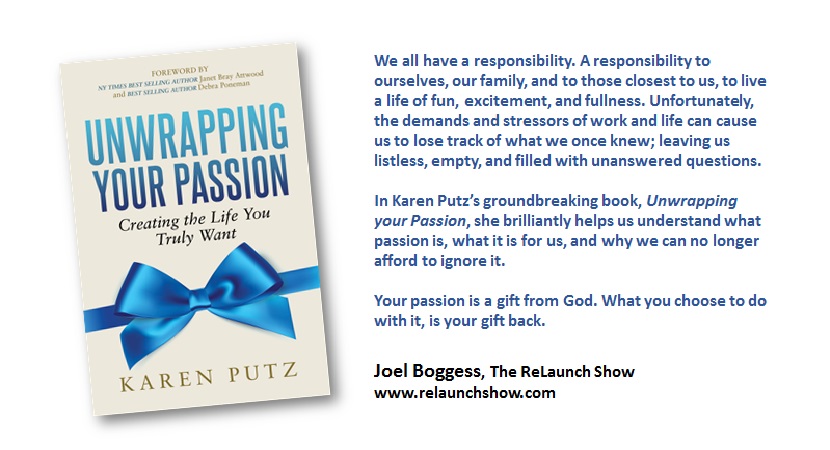 Karen Putz
http://agelesspassions.com/wp-content/uploads/2016/09/ageless-passions.png
Karen Putz
2017-04-03 10:13:38
2017-04-03 10:13:38
The Passion Book