At the age of 44, I thought I was old.
I felt old.
I wasn't looking forward to the years ahead. Aches. Pains. Wrinkles. Medicines. It seemed like everyone around me was slowing down and just going through the motions of each day, coasting until they could reach retirement. And for some, retirement simply meant they could watch their television programs anytime they wanted to.
So there I sat on my 44th birthday with tears running down my face, thinking that the best years of life had passed me by. I missed the carefree days of my youth spent gliding across the water on the soles of my feet. I had tried barefoot water skiing the day before my birthday, with dismal results. My feet, I reasoned, were truly hung up to dry.
Until an "Old Lady" changed my life.
My husband sent me a link to a TODAY Show segment featuring Judy Myers, a 66-year-old competitive barefoot water skier. I sat there and watched the TODAY Show over and over. The passion that I saw on Judy's face reminded me of the feelings I had when I was a teen. I loved barefoot water skiing.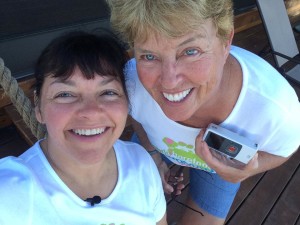 I got in touch with Judy and she invited me to Florida to learn how to barefoot water ski again. In the process, I gained a mentor and a friend. Judy taught me some great lessons that apply to life; lessons that I put together in a new book, Outside the Wake, How an "Old Lady" Taught Me to Live.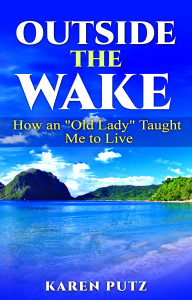 At the age of 44, I thought life was a downward slide of life becoming less and less, and I was afraid that the best years of life were behind me.
Judy taught me the opposite: the best years of life can be whatever you want them to be. You don't have to accept growing older–you can choose to grow BOLDER instead.
Grab a copy and find out for yourself: Outside the Wake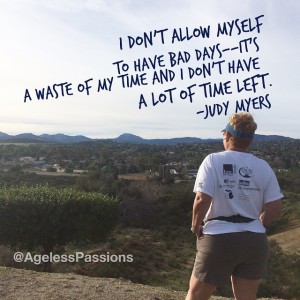 Karen Putz
http://agelesspassions.com/wp-content/uploads/2016/09/ageless-passions.png
Karen Putz
2016-02-04 14:16:58
2016-02-04 14:16:58
What an 'Old Lady' Taught Me About Life