Do you dread Mondays? Are you dragging yourself out of bed to go to work?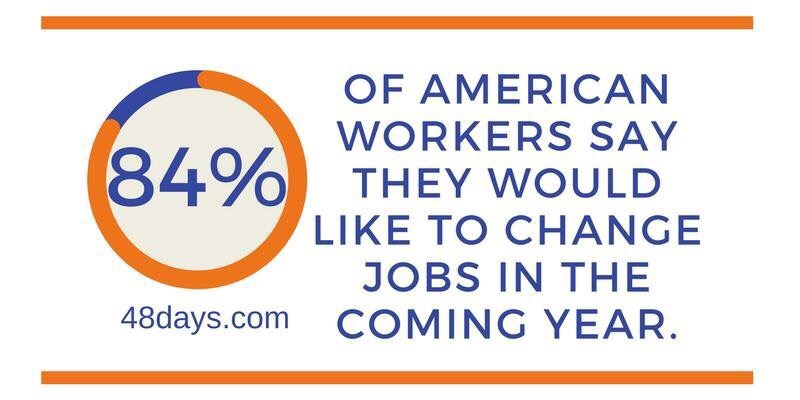 You're not alone. Dan Miller from 48days.com shared a startling statistic: 84% of American Workers say they would like to change jobs in the coming year.
Either we have a lot of upwardly mobile people or there's just a lot of people unhappy or dissatisfied with their jobs.
That was me a couple of years ago.
I was fortunate. I met Dan Miller and his wife, Joanne in 2011. At the time, I was deep into reading two of Dan's books, No More Dreaded Mondays and 48 Days to the Work You Love.  I had a job I loved, but I was losing my passion for it day by day.  I was deep into Dan's books while on a train heading to a speaking gig. I came across this paragraph:
As Frederick Buechner said, "The place God calls you to is the place where your deep gladness and the world's deep hunger meet." Ask yourself: What is the world hungering for right now? How can I use my unique skills and talents to satisfy that hunger? Don't rest until you find that answer.
I started filling up spiral bound notebooks with ideas, thoughts, desires, and more. By the end of the train ride back home, I wrote my first book, and have continued to use that paragraph above to bring clarity to my daily life.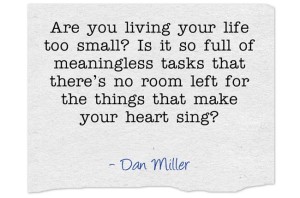 I took Dan's Coaching with Excellence Workshop (highly recommended if you want to add coaching to your services or become a coach or his Innovate workshop if you are a creative) and it was there that I met Dan and Joanne for the first time.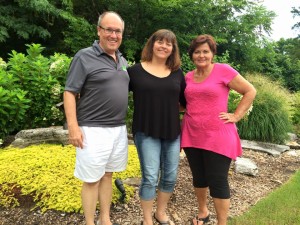 Dan is known for his 48 Days podcast, community, and coaching services. He specializes in helping people discover and understand their natural skills and abilities and turn those into profit. His newsletter goes out to over 130,000 people and his podcast is among the top five for careers.
When it comes to living with passion, Dan and Joanne are a beautiful example of what it means to enjoy life and live it fully. They have instilled those lessons in their children and grandchildren.
Joanne's passion is art, and she did not unwrap that passion until long after she was done raising her children. Today, she hosts a weekly art class at The Sanctuary near Nashville and she's the author of several books, including Creating a Haven of Peace When You're Feeling Down, Finances are Flat, and Tempers are Rising. She inspires other women in midlife to learn new things and dig in deep to discover their own gifts.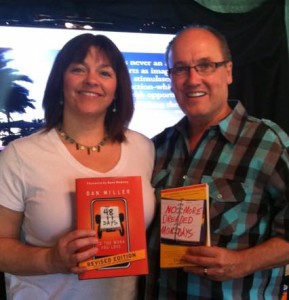 I always recommend Dan's events–I am still connected with people that I met at my first event there. Each event is limited to no more than 50 people, so it's a wonderful chance to get to know others and build relationships. Plus, you get to learn from just about the whole Miller family as well! Check out Dan's resources and events here:
Find out what Dan Miller has to say about passion in my upcoming book, Unwrapping Your Passion.
Karen Putz
http://agelesspassions.com/wp-content/uploads/2016/09/ageless-passions.png
Karen Putz
2017-05-19 10:08:54
2017-05-19 10:08:54
Passionate People: Dan and Joanne Miller