Looking for a PASSIONATE speaker?
How about one who walks on water?
Karen Putz is passionate about living life to the fullest, and this passion is evident in her speaking and presentations. Karen is dedicated to helping people in mid-life who are tired of being stuck in mediocrity and are looking for more meaning by teaching them how to unwrap their passions and live with gratitude and joy, without self-doubt.
Karen brings her enthusiasm to organizations, conferences, and large groups of people who want more out of life than hating Mondays.
Explore Karen's top 3 speeches:
The Joyful Life–Intersecting Passion and Purpose 
If mid-life has awakened you to the desire of creating a meaningful life but have no idea where to start or what to do, attend this interactive 2hr / half day/ or full day workshop, so you can discover:
The secret to unwrapping your passions and living in alignment with them
The tools to identify your top five passions
Seven principles to create a passionate, joyful life
Unwrapping Your Passion At Any Age–How to Grow Bolder, Not Older
These 30-minute, 60-minute, and 90-minute presentations help people in mid-life regain their boldness after feeling much older than their age indicates. You will learn:
How age is about attitude, not the number of your years
The power of a pivot, starting in a new direction right from where you are
How to claim your passion in bold ways (featuring real life stories!)
The Gift of a Different Ability
This This 30-minute, 60-minute, and 90-minute presentation is ideal for schools and universities, to help youth have a sound foundation of self-confidence and help them succeed in life. Learn:
How you can embrace what makes you different and stand out instead of fitting in
The three traits to use to connect with others
How those who are different can teach us lessons we can use daily
Other topics and keynotes:
Are You Hearing, or Are You Listening? Enhancing Communication and Connections
Reviving Your Passion at Work
Twists and Turns on the Parenting Journey
Beyond the Limits
Leading with Passion
To book Karen as a speaker, send a request to Karen@AgelessPassions.com
Okay, that's the formal, third-person introduction. I've been blessed to speak in many states and Canada, Russia, and Austria. The smallest audience was just two people, and the largest was several thousand. The number of people doesn't matter–what is more important is that the audience learns something new while having a few laughs (and perhaps some tears.)
Here's what Gregg Bryars, Senior Vice President of LogistiCare Solutions has to say:
I engaged Karen Putz to speak at an annual meeting made up of my Senior Management Team. These Leaders oversee operations that range from $15M to $100M annually across the U.S. and manage thousands of associates. I will admit that I was a bit skeptical on choosing Karen to be my keynote speaker. My skepticism stemmed from:
although I had "known" Karen for a year on social media, I had never met her OR saw her presentation,
I wasn't sure that a billion dollar national organization was the "right fit" for Karen, and
my Leaders already had a great deal of passion and skills. Ultimately, I made an instinctual decision to go with my gut and engage Karen because I was so impressed with her life story.
Results:
Karen's story and Passion Test produced some amazing results:
I saw my Team of Leaders learn things about themselves that they hadn't allowed themselves to think about in years.
My Team and I learned a great deal about each other that we never knew. Dark things, happy things, fearful things, funny things, failures, successes, dreams and more were shared. This was hard and scary for my tough-guys and tough-gals to put themselves through. However, the fact that we walked through it together created a tremendous amount teamwork, trust and camaraderie. And those are all imperative traits to have on any successful Team.
In fact, it raised such an incredible reaction from one of my toughest, ex-Marine Leaders that it actually amazed us all that anything so dark, painful and scary could ever have lived so deeply in his past and, quite frankly, in his soul. For him, that was a tough journey to get through. However, his Teammates were there to help carry the mentally wounded soldier through the event. Who could imagine that someone could hate peas so much? For me, that was an important insight to who he was, what he overcame and why he was the person and Leader he had become. Incredibly valuable result!
The next result was probably the most shocking one … because it was the result and impact that it had on ME personally. Remember, I didn't engage Karen to enhance my life personally and professionally, it was my Team that needed that (or so I thought). You see, I had been battling my own professional demons for about 6 to 8 months. I was seriously considering leaving the company that I loved and had been instrumental in growing from a $250M corporation to a $1.25B corporation over the last 8 years. In fact, I had already emptied 95% of my personal belongings from my office over the course of a few months. Karen helped me remember that my passion was Leadership Development and I refocused myself in alignment to my passion. The end result of that story is that I am still with the company and am as happy as I ever was with my profession and company.
Would I Recommend Karen Putz?
I would certainly recommend Karen! Karen and I have become good friends and I am blessed to call her friend. I would also tell you this…. You will only get results if you fully engage and participate. That can be a scary thing to do, but I would encourage you to take ownership of your results by fully engaging in a search for your passion.
What others say about their experience during my presentations: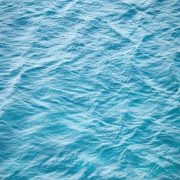 Karen Putz delivered a profound, perfect, succinct, fantastic, to-the-point closing keynote at the Hands & Voices Leadership conference.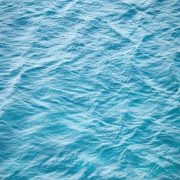 Karen's very personable approach to life and the occasional challenges that come along I found to be very valuable to hear about. She's able to bring a fresh perspective to overcoming challenges and using those experiences to enrich your life. She was one of the best speakers our Rotary Club has had in many years, her stories of taking up the challenge of barefoot skiing after being away from the water for many years was really inspiring. By the way, did I mention that she's deaf?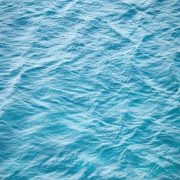 Karen touches the hearts of her audiences, sharing  her personal story of becoming deaf with humor, passion and wisdom. Audiences LOVE and are inspired by her.  Karen's evaluations are always positive! Really!!!!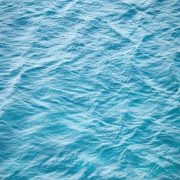 I first heard Karen speak at a district convention of Lions Clubs in 2014. Her keynote speech to the convention was outstanding and from then I was hooked. I put her on my short list for speakers that should speak at our district Lions events. In 2015 I asked Karen to come and speak at the Mid-Year Forum for the District 1A Lions. She shared her message and tailored it to the group of Lions that attended to event. The speech was well received and outstanding. Despite her physical impairment of hearing loss I saw her as a person who is highly motivated and was not going to let it slow her down or hold her back. And when I looked into Karen's bio and work my first impressions were confirmed. She writes. She gives motivational speeches. She water skis professionally and does it barefoot. She is a mother and wife. She also promotes the rights and gives a voice to those who are deaf and hard of hearing. I highly recommend Karen as a keynote speaker whether for a large or small group. Karen's message is one that needs to be heard.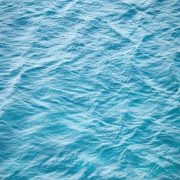 I was privileged to book Karen Putz to speak at our Social Media Breakfast club in Madison, Wisconsin. Karen provided a great mix of humor and education.  Her stories really connected to the audience and she kept them engaged for an entire hour. The feedback we received was that Karen kept things easy to understand and provided advice that was immediately useful. Karen is an inspiration and really quite an amazing communicator. Thank you, Karen, and I can't wait to hear you speak again in the near future!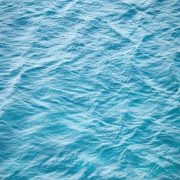 Karen spoke to our preschoolers-5th graders and their parents at Lake Sybelia Elementary in the spring of 2013.  Her enthusiasm and message of perseverance captivated even the youngest among our audience.  Karen's passion to inspire others to overcome internal and external challenges is both personal and genuine.  We loved listening to the enthusiastic delivery of Karen's story and look forward to seeing her again one day!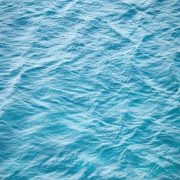 I registered for Karen's seminar on using social media for small businesses hoping it wasn't another talk on how to cross post and schedule tweets. Wow, did she deliver! In a short amount of time, Karen vividly demonstrated the impact one single individual can have in social media with simple, actionable techniques. Using her own rise to entrepreneurial success as an example, Karen discussed simple strategies and common-sense principles to attracting and engaging an audience using social media. Karen's inspirational, empowering style and infectious passion for life make her an outstanding speaker. Combined with her ability to simplify complex information to its core tenants, I left the seminar with a long list of ideas and specific tasks to help my business. Indeed, Karen's seminar far exceeded my expectations and challenged me to view social media with a completely different lens.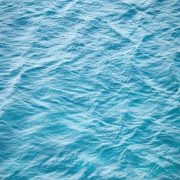 Karen delivered an inspirational and thought-provoking presentation full of an abundance of common sense wisdom packed into a short and succinct presentation. Her stories were engaging; her wit inviting and her charm touching. Karen is a testament to the philosophy she preaches. She is a real pleasure to listen to offering up some solid concepts for all of us to truly think about.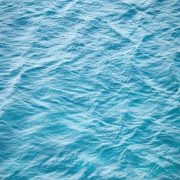 Karen delivered an amazing Passion Test workshop that allowed participants to look within, unleash the passion, and find their true calling.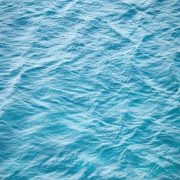 I was impressed by Karen's speech at the Chicagoland Co-opvertising event in Oak Brook IL. A unique presentation that included her personal story but one that could affect anyone. I just opened my own business so the freshness of following your passion, in spite of all kinds of fears, was still there. It just helped reaffirm me that I had made the right decision and there was nothing but good things to come. She was very funny and it was a well-rounded presentation, start to finish.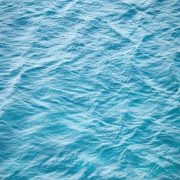 When I met Karen, I knew there was something special about her that I needed to share with anyone who would listen! Instead of dealing or accepting the adversity she's faced in her life, she has used it as a catalyst to not only transform her own life, but inspire others to do the same by focusing on their passions. Her attitude & personality is contagious! Her delivery was funny, candid and engaging, which made a room full of 200 people feel like they were interacting personally with her! I highly recommend Karen as a speaker, a coach & as a friend in life! We just can't have enough Karen's in this world, that put so much into helping others find their passion in life & helping them succeed! You inspire me Karen! Thank you so much for allowing me to be a part of your journey and for sharing your life with us!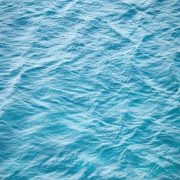 Karen Putz presented two breakout sessions and a closing keynote at our annual Family Weekend Retreat (2013) and she was fantastic! Karen presented on "Maximizing Your Child's Social and Advocacy Skills" and " The Twists and Turns on the Parenting Journey" based on her book, The Parenting Journey, Raising Deaf and Hard of Hearing Children. Karen has energy to spare and is a dynamic, engaging presenter. Karen's personal experiences and the positive way in which she tells her stories are motivating to all!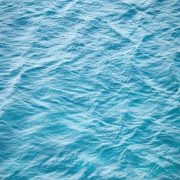 Karen is an excellent storyteller. Her presentation was very clear and organized. She was thoughtful regarding workshop activities and encouraged participants to self-reflect in their own passions as well as interact with others to build connections with other participants. She lead us to a reinforcing path to re-connect with our passion and enthusiasm for our profession.
After her presentation, we felt energized and ready to dive in with renewed energy. Thank you, Karen, for sharing your personal journey and encouragement with us. You are such an inspirational person!