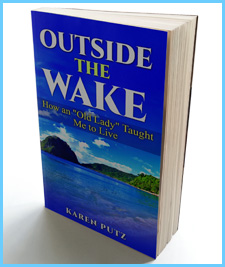 The inspiration for this book came from an Old Lady. Now, before you get all in a huff about me calling someone "old," you should know that "Old Lady" really is her nickname. Judy "Old Lady" Myers has this very name imprinted on the back of her wetsuit.
The thing is, Judy is anything but old. In fact, the "Old Lady" can walk on water.
Literally.
She's 72-years-old and she is the world's oldest competitive female barefoot water skier.
And she totally turned my life around.
Download your free copy and discover the lessons that will turn your life around, too.
Download Your Free Copy Now