Lori Moreno of Ambassadors VIP posted a question:
If you could go back and tell your young self something, what would it be?

I was pondering this question during a 3:45 a.m. ride to the airport.
My response was simple: Stand out. Embrace your weirdness. Share your gifts.
Stand Out
I grew up hard of hearing. Every single day I struggled in school to appear as "normal" as possible. As the only kid with a hearing aid, I measured myself against people with normal hearing and I couldn't do the things that they could do (group conversations, music, talk in the dark) with ease.
As a result, I always felt "less than."
It wasn't until I became deaf that I learned to step comfortably into my authentic self. I was no longer afraid to show my hearing aids (yes, I added a second one.)
In fact, they're now beautiful pieces of art,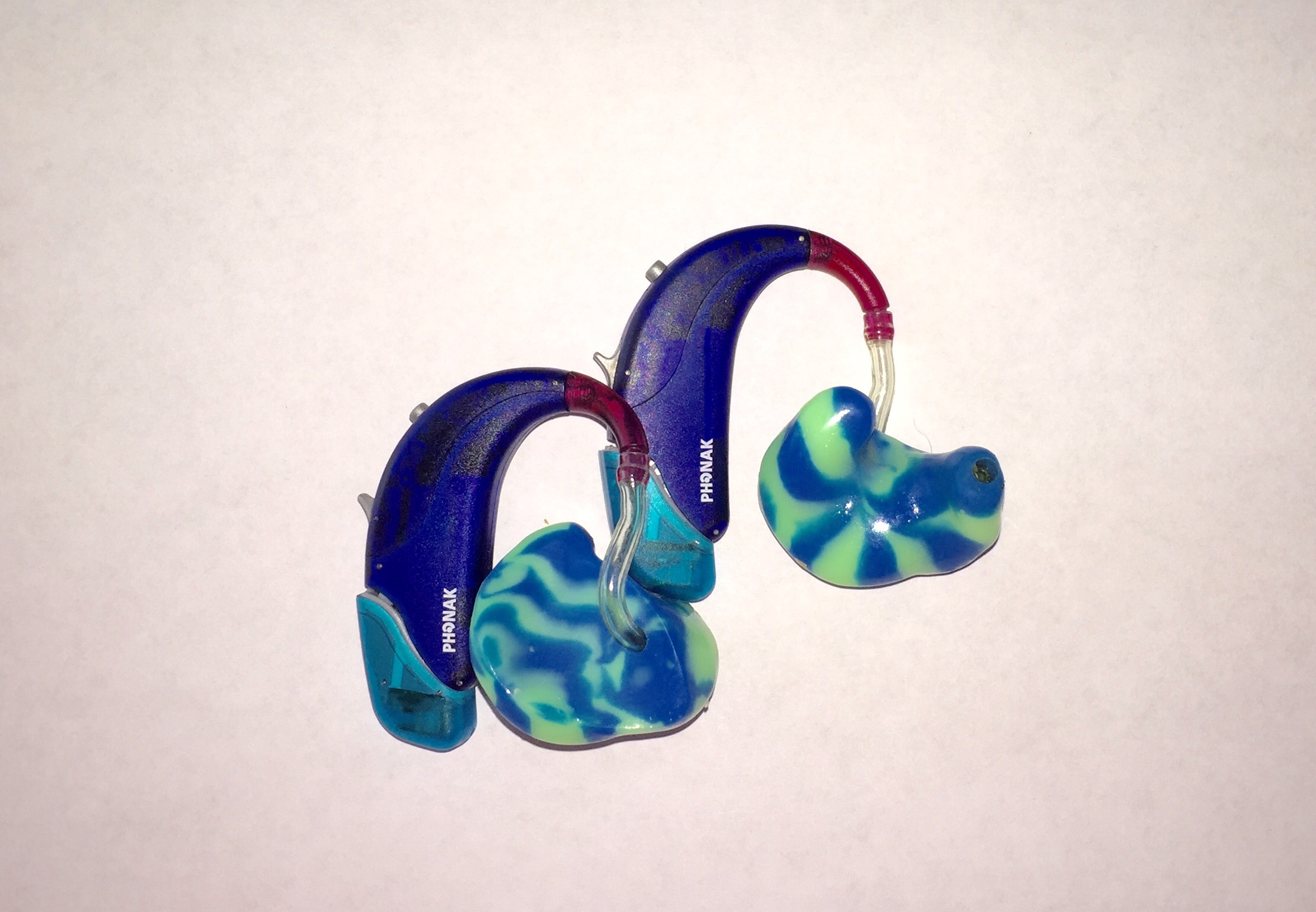 Yeah, I wish my younger self knew that place of authenticity that says, "This is who I am."
There's a line in the movie, What a Girl Wants, that says:
"Why are you trying so hard to fit in when you were born to stand out?"
The worse thing you can do is blend in with everyone else. When you do that, you squelch your own passion. You diminish your unique touch in the world.
The world doesn't need carbon copies. The world needs you.

Embrace Your Weirdness
We all have habits, quirks, and unusual stuff that we are passionate about. In a world of mass conformity, this might seem…weird.
What if, instead of trying to stuff your square (or hexagon) self into a round hole, what if you embraced your weirdness instead?
When you conform to other people's expectations or judgments of you, you're swinging like an untethered sail in the wind. What's more, a sailboat moves forward against the wind. So tether your weirdness and move forward.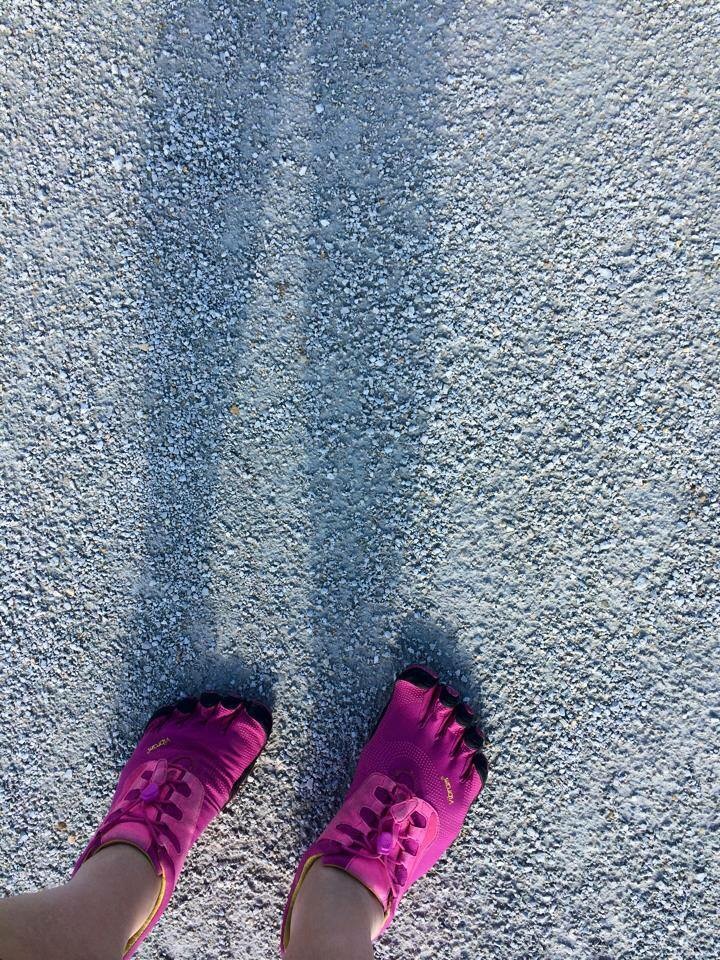 My ultimate favorite shoes are Vibram Five Fingers. I wear them everyday. One morning I showed up at a breakfast meeting with a friend who is a business coach. The shoes clearly made her uncomfortable.
"Never wear those in public with me again," she said.
At first, I felt ashamed. I silently berated myself for not appearing more businesslike in public.
Fortunately for me, the feeling didn't last long. Those weird shoes have climbed to a peak in Colorado, perched the edge of a cliff in Nebraska, walked through a waterfall in Oregon, water skied on the Fox River, and endured a triathlon in Naperville.
Weird has brought me a wonderful life.
Share Your Gifts
I wish my younger self would have recognized the unique talents, skills, and abilities within me. I would have tapped into them right away instead of putting them off for years.
You are as unique as your fingerprint. That means there's no one in the whole wide world who can be you.
So stop hiding your talent. Don't let fear cloud your growth. If you've become dull and stagnant from repetitive routine–shake things up. Dust off your creativity. Approach life with a whole new wonder and a beginner's mind. Do the stuff that your younger self is screaming for.
Become a kid again
Karen Putz
http://agelesspassions.com/wp-content/uploads/2016/09/ageless-passions.png
Karen Putz
2017-04-22 04:01:00
2017-04-22 04:01:00
Embrace Your Weirdness