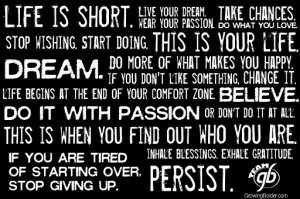 All too often, I find that the quest for perfection often gets in the way of enjoying life. People are waiting for all the ducks to be lined up, the "i" to be dotted and the "t" to be crossed, and the perfect time to arrive–before they start living what they really want.
When I decided to take up barefoot water skiing after a 20+ year absence, I was quite overweight and very out of shape. I wanted to put it off and get in shape before heading down to Florida.
I'm glad I didn't. I would still be waiting today if I waited for everything to be perfect before getting back on the water.
Because I'm still carrying extra pounds and lumpy in all the wrong places.
Perfection is the killer of dreams. Waiting for everything or anything to be perfect means that the world never gets to see your gifts. They never get to see the beautiful, imperfectly perfect human being that you are.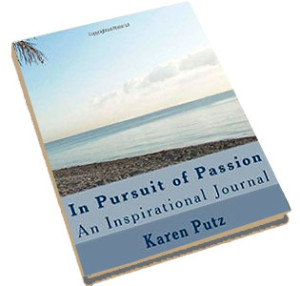 I left a mistake in one of my books after publishing it. I could have easily taken it down and fixed the typo.
But I left it in there.
I often give this book as a gift or hand it out at workshops. It's a simple writing journal with inspirational quotes about passion. The book is a reminder to keep our focus on our joy–to do things in life that matter and to live with gratitude.
The typo in there is a wonderful reminder to celebrate life in all it's glorious imperfections.
So that thing you're putting off until everything is perfect…
Quit waiting.
Karen Putz
http://agelesspassions.com/wp-content/uploads/2016/09/ageless-passions.png
Karen Putz
2015-08-21 06:59:34
2015-08-21 06:59:34
Don't Put Off Living By Waiting for Perfection