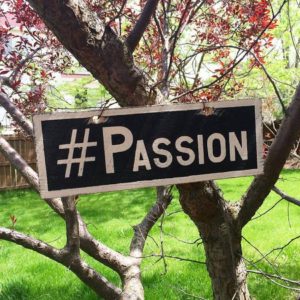 The difference between an ordinary life and an extraordinary one is:
PASSION.
Passion is an energy like no other. Once you unwrap passion and implement new habits–life takes on a whole new dimension.  I study and live this on a daily basis. Through the ups and downs, passion is fuel.
In the last several years, I've talked to over 200 people about passion and learned from the experts. I wrote a book about everything I learned about passion: Unwrapping Your Passion. I've given the Passion Test to hundreds of people and I never fail to be amazed at the results–people ARE making a difference in their lives by choosing to live passionately. We have a kinder, happier world when people are engaged in practices that bring joy.
And now YOU have the opportunity to take a course that will give you the tools to unwrap your passion at ANY age.
And I really mean ANY age. Passion is a state of mind–it's an energy you can tap into. Learn how you can tap into yours:
Udemy Course: Unwrapping Your Passion at ANY Age
When you follow Karen Putz's formula for Unwrapping Your Passions,
the gift you'll find inside right next to your passions will be deep, true, and lasting happiness. 
Marci Shimoff, NY Times Bestselling Author of Happy for No Reason
http://www.agelesspassions.com/wp-content/uploads/2017/01/passion.jpg
950
950
Karen Putz
http://agelesspassions.com/wp-content/uploads/2016/09/ageless-passions.png
Karen Putz
2017-09-27 15:20:55
2017-09-27 15:22:31
A New Course on Passion at Udemy