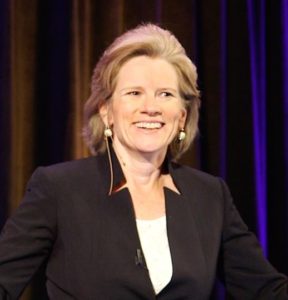 I first crossed paths with Jackie Woodside when I discovered her book, Calming the Chaos, A Soulful Guide to Managing Your Energy Rather Than Your Time. 
This was during a time when I was juggling kids, jobs, travel, and my dad battling cancer. I found calm through meditation, and by eliminating stuff off my daily plate. Yet, even today, the ever-overflowing plate is a sign that I need to pick up the book again.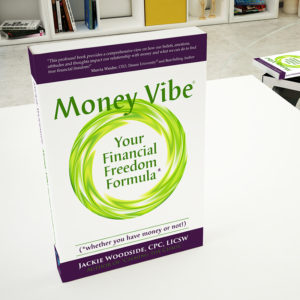 Instead, I've picked up Jackie's brand new book, The Money Vibe.
Her book has appeared in my life at just the right time! Joe and I sold our five-bedroom house and downsized to a townhouse near his work. Abundance is the theme this year–both with a content heart and a growing bank account–so The Money Vibe has showed up right on time.
If you've struggled with money, this book is for you. If you want to attract a positive money vibe into your life no matter where you are on your journey, you'll appreciate what Jackie shares in her book.
I had the opportunity to sit down with Jackie and talk about her books and her life–it was a fun, casual, unscripted conversation!
Enjoy:
For more information about Jackie's courses and coaching: Jackie Woodside
Karen Putz is known as The Passion Mentor. She specializes in helping people unwrap their passion at any age. She's the author of Unwrapping Your Passion, Creating the Life You Truly Want
*Posts in this website contain affiliate links, which means I earn a few pennies if you purchase things from the links.
http://www.agelesspassions.com/wp-content/uploads/2018/01/the-money-vibe.jpg
800
800
Karen Putz
http://agelesspassions.com/wp-content/uploads/2016/09/ageless-passions.png
Karen Putz
2018-01-09 20:48:02
2018-01-09 20:50:33
Jackie Woodside: Raise Your Money Vibe