What does it mean to "have a passionate year?"
It means a year of many moments filled with joy and bliss. Of doing what you love…and loving what you do.
Even when things aren't going well.
A friend of mine recently posted that she couldn't wait for 2017 to get out of her life and begin a whole new year anew.
Yet, here's the thing…
At any given moment in your life, you can decide to live differently.
You can change the thoughts that are floating around in your head. 
You can change the way you see things. 
You can change your perspective.
You can choose your attitude. 
You can create your actions.
You can pivot in a new direction. 
The end of one year is a wonderful opportunity to reflect back. What were your best moments? What accomplishments stand out? What was not so pleasant? What hurt?
It's all too easy to want to put the worse behind us and look forward to a better future ahead. If there's one thing I've learned from the many mentors I've had is this: if you keep repeating the same routines, you'll end up with the same old life.
Do you want this brand new year to be the same repeat of last year?
Or even better?
Knowing what you DON'T want can better point you in the direction of what you DO want.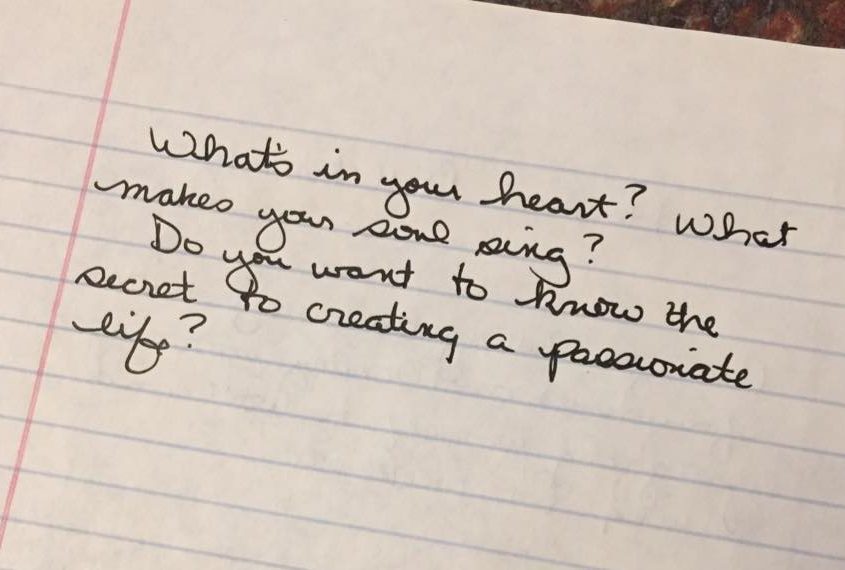 The first half of 2017 was the second half of my family's downsizing journey. We moved from a five-bedroom house to a townhouse. On one hand, the convenience has been really nice–no more lawn work. We have a little plot of garden that we can grow tomatoes, herbs, and flowers and even that is mulched yearly by the service.
On the other hand, it's been quite the adjustment space-wise–my office is in my bedroom. The commute is short, but it sure is tough to write when the hubby is sleeping nearby.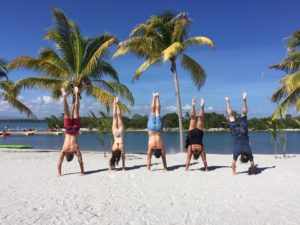 The move freed us up to travel more. We took an amazing cruise to several islands, including my favorite: Belize. My youngest son and I took a trip down to South Africa–another wonderful highlight of the year. I added Minnesota to my Barefooting 50 States for my 50's quest.
And the very best part of last year?
The birth of Unwrapping Your Passion, Creating the Life You Truly Want.
Not just because it was fun to see the book on the shelves at various Barnes & Noble bookstores and hitting the number five spot on Amazon, but because the information in the book is changing lives.
Yes, people are actually doing the activities, creating new habits, and living with passion.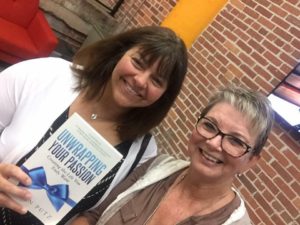 Over the summer, I gave my friend Edie Iles a copy of the book. She was just a few chapters in when she reached out and told me that she remembered she had a passion for dancing. She had buried it for so long that she forgot about it. Right then and there, she signed up for dance lessons again.
Here's what she shared:
They say timing is everything and this book sure came into my life at just the right time! I was recently divorced and was not feeling good about where I was in life. My good friend, Karen Putz gave me her book, Unwrapping Your Passion. 

After reading the first few chapters, my passion for dancing was rediscovered. I had not been dancing in years. I was out of practice, had no dance partner and not sure where to begin. Unwrapping Your Passion inspired me to think about how I felt free and uninhibited and full of life while dancing. I got excited just thinking about those feelings.

Then, out of nowhere, I received a message on LinkedIn requesting a connection from a former dance partner I had 15 years ago! It was as if the universe had read my mind and provided me with my desire! Bill and I reconnected and have been dancing every weekend since.

I highly recommend reading this book and Unwrapping Your Passion!!

~Edie Iles
So here we are, at the start of a brand new year. It's the time of year when people start out with new energy, and new intentions. New thoughts, new attitudes, new habits, and new actions will result in a PASSIONATE year. One of the things I do is to look over my Life List. It is always so fun to see what has been experienced from the list and add more to the list.  A Life List is everything you want to be, do, and have in your lifetime. It's a way of LIVING, of experiencing life in the way that only YOU can.
If you'd like some help in planning a passionate life, I offer a 30-minute Passion session over the phone or via text chat–whichever you prefer. Simply email me at: karen at agelesspassions dot com and put "Passion Session" in the subject line. You'll be on your way to making THIS year a passionate one!
Karen Putz is known as The Passion Mentor. She helps people unwrap their passion at ANY age. She's the author of Unwrapping Your Passion, Creating the Life You Truly Want. 
http://www.agelesspassions.com/wp-content/uploads/2018/01/passionate-life.jpg
570
960
Karen Putz
http://agelesspassions.com/wp-content/uploads/2016/09/ageless-passions.png
Karen Putz
2018-01-03 16:02:07
2018-01-03 16:03:55
Are You Ready for a PASSIONATE Year?